Blog
Ameware group blog is a vast repository of unique data for business owners from versatile domains. Here, you'll find the latest information about software developer salaries; learn what are offshore software development rates in top IT outsourcing destinations; get relevant advice about remote team management from Ameware group experts and global business sharks; and determine why more and more businesses start outsourcing to Ukraine.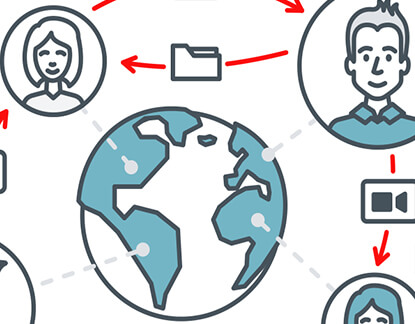 The biggest remote work challenges and solutions
Only imagine that instead of killing your time in a sweaty commute of a metropolis, you spend an extra hour in bed, then simply put on your slippers and open your laptop. Isn't it a perfect moment when you could genuinely enjoy your job?
There are the challenges of working remotely come into a play.

Best Tips on How to Hire Developers for a Startup and Not to Spend a Fortune
You're not a tech person, and you don't know the first thing about hiring developers for your startup? You have no clue how to approach it, and got a feeling as it's rocket science? As far as you know, finding a good programmer is like finding Mr Robot.

MVP Development Costs: What Do You Need to Know?
A minimum viable product (MVP) development allows you to avoid extra business costs and validate with less effort if an idea can plant some roots. In one hand, you have an excellent idea you love, and on the other, your worries if customers willing to buy it. Here the MVP approach comes. Without paying in full for a product that might not succeed on the market, you can gather customer's feedback.